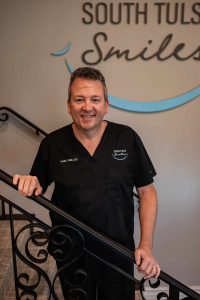 Dr. Fields attended Oklahoma State University in 1995 and graduated with a Bachelor of Science in industrial engineering and management. After a stint at Lockheed Martin Astronautics in Denver, he relocated to Tulsa to accept a position in management at the Boeing Company. It was during this time in the mid '90s that he experienced his first and only dental emergency:
"I had always visited the dentist for regular cleanings and never had issues, outside of an occasional cavity. However, one morning I woke to a terrible toothache on a front tooth. Little did I know that toothache would change my life, and purpose, forever. After a week of trying to find a dentist to see me, I called a friend that was in dental school in Oklahoma City. Over the next 18 months, I traveled to OKC every six weeks to the OU Dental School to address my toothache. What I learned was I had a bad infection that had been present since a bike accident when I was 9. This toothache changed my life and career! I began to have desires to want to help people the way I was helped. The process, from tooth pain to beautiful smile, in the mid '90s took a year and half!
"After this experience, I developed a desire to help people in dental need. So, at age 27, I began my journey to become a dentist, and in 2007, I graduated from the University of Oklahoma College of Dentistry. I now have the pleasure to help people that were in my same predicament. With innovation and time, I offer that same implant procedure in as little as a month!"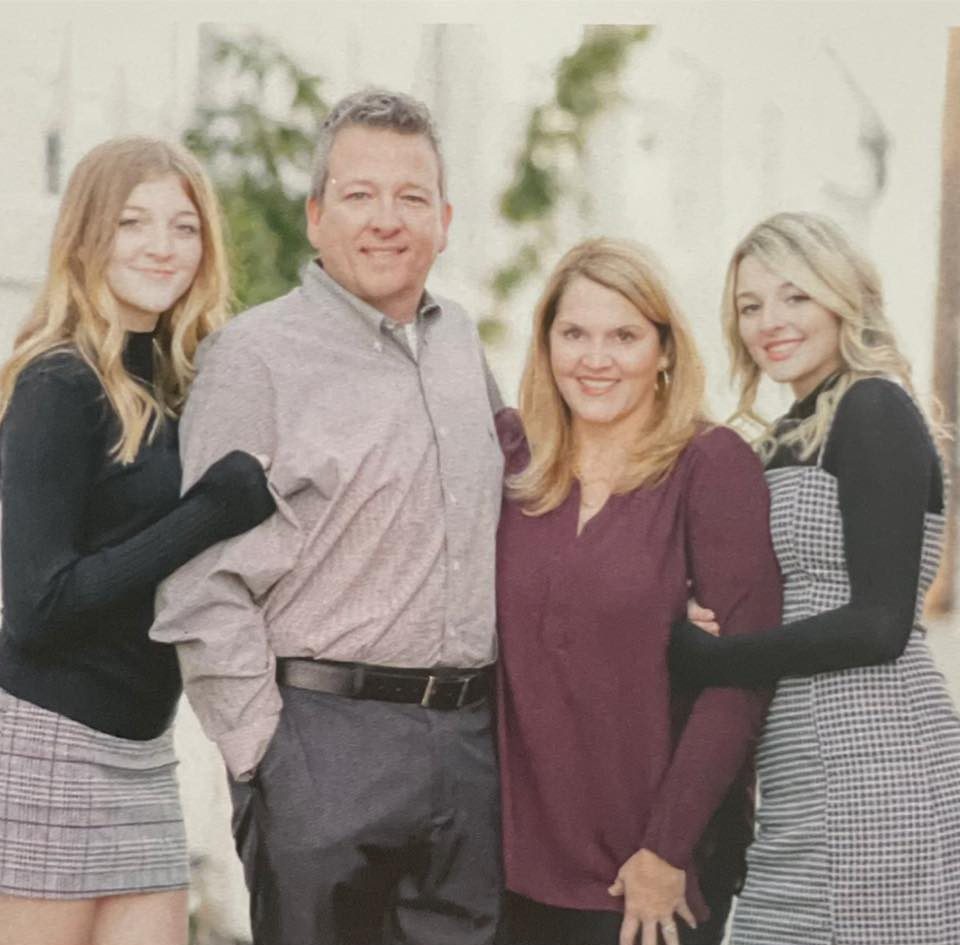 Dr. Fields is married to Melanie, his beautiful wife of 22 years, and blessed with two daughters, Milanne and Landrie. Besides loving (and hating) golf obsessively, Dr. Fields and family LOVE to travel! When the kids were young, there were yearly road trips to Colorado or Florida, sometimes both! Then, the Fields expanded the travels overseas. Dr. Fields and his family have had the fortune to travel to London, Paris, Florence, and even Sydney, Australia! A lot of the travel adventures are centered around continuing education to keep Dr. Fields abreast of the most up to date technology and dental materials available today!