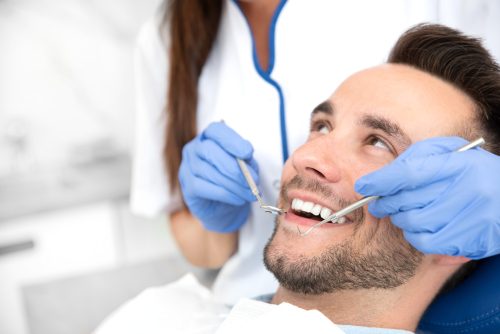 At our practice, we prioritize effective communication to address any concerns and fears our patients may have. During the initial dental visit, we take the time to thoroughly explain our findings and outline any recommended treatments. Additionally, we engage in a consultation that covers topics such as pain control and the specific needs of each patient. We offer various options, including IV Sedation administered by our Certified Registered Nurse Anesthetist or Oral Sedation provided by your pharmacist, which can be taken before your dental appointment. These choices empower our patients to make well-informed decisions regarding their oral health and necessary dental care.
Gentle, Pain-Free Dentistry
Dr. Fields is dedicated to practicing gentle dentistry that prioritizes the comfort of our patients. We ensure that dental treatment does not commence until the patient is numb and completely at ease. However, it is important to note that each individual responds differently to numbing agents and sedation medications. In most cases, patients tend to sleep during their dental procedures, promoting a relaxed experience.
Open Communication and Comfort
If you begin to feel any discomfort during your treatment, please don't hesitate to speak up. We will immediately pause the procedure, administer additional analgesics if necessary, and wait until they take effect. At South Tulsa Smiles, we never rush dental treatments as we strive to ensure that our patients have a positive and comfortable experience.
In-Office Amenities
We provide various in-office amenities to help our dental patients find comfort and focus on pleasant distractions during their treatments. While some individuals prefer sleep dentistry, which induces a state of relaxation, others may opt for Nitrous Oxide (commonly known as laughing gas) as an alternative. Nitrous Oxide can help you relax without causing drowsiness.
Specializing in Dental Anxiety and Special Needs
At South Tulsa Smiles, we specialize in caring for patients with dental anxiety and special needs. Our team is well-equipped to handle these unique situations, ensuring that every patient feels comfortable, supported, and understood. If you or a loved one experience dental anxiety or have specific needs, we encourage you to reach out to us at 918-740-0454 and make an appointment. Our dedicated staff is here to help!